Augmentation gives you the perfect work/life balance and lets you stay flexible while still getting things done – what more could you ask for?
What Is Staff Augmentation?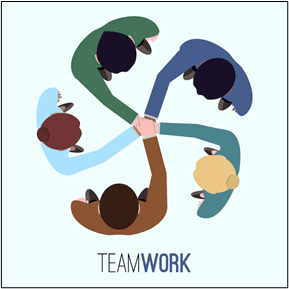 Staff augmentation is the process of supplementing an organization's existing internal resources with external personnel for a specific project or task. It gives organizations access to highly skilled professionals on demand without the need for long-term commitment or additional overhead costs associated with hiring new employees. This allows companies to focus their resources on core business activities while still having access to specialist skill sets in areas such as IT, software development, digital marketing, and more. This arrangement allows the company to keep control and visibility over their own employees while adding the vital skills and expertise required for quick success.
Staff augmentation is a great way to get the job done when you need it the most! If you're feeling overwhelmed by a big task and don't have enough hands on deck, staff augmentation can provide the extra manpower you need. It's like pulling in the cavalry for that final push – before you know it, your workload will be taken care of in no time. With staff augmentation, there's no need to worry about whether your team is running low on resources – simply add more. It may not be glamorous, but it sure is effective!
Companies save money on hiring, payroll, and project execution thanks to staff augmentation. This approach is also readily scalable because it is easier to dissolve a partnership than an employment contract.
Advantages:
It's no secret that staff augmentation is one of the best tools employers can have in their toolbox. Not only does it allow businesses to leverage skilled experts on an as-needed basis without having to hire them full-time, but it also helps divide the work among the workforce and keeps employees from becoming overburdened during peak periods. Augmenting your staff with specialized professionals can really give you the opportunity to up your game. In addition, you don't have to worry about employee onboarding or training costs as new talent arrives with the skills and experience required for the job. Plus, experienced augmented staff members will hit the ground running a lot faster than someone with less experience!
Finding the Right Partner
The key to successful staff augmentation lies in finding a partner who is able to meet your needs while also providing high-quality services at competitive prices. When selecting an outsourcing company for your staff augmentation needs, there are several key criteria you should consider including experience level (it's best if they have a minimum of five years of experience), communication style (make sure they understand what you're trying to achieve), timeline expectations (ensure they're able to meet deadlines), safety/security measures (ensure that any sensitive data is handled properly), and pricing structure (make sure it fits within your budget constraints). Once you find the right partner for your needs, you can rest assured knowing that your project will be completed successfully on time, and within budget. 
Conclusion:                                                                                                                                          
Staff augmentation has become increasingly popular among businesses due to its ability to provide access to highly skilled professionals without needing long-term commitments or additional overhead costs associated with hiring new employees. With its cost savings benefits and ability to scale up quickly depending on the project at hand, staff augmentation provides organizations with greater flexibility when completing projects or tasks quickly and effectively. Ultimately, by selecting the right partner for your staff augmentation needs—one who meets all of your criteria—you can be sure that your projects will be completed successfully on time, and within budget.