The world's richest man closed the deal for Twitter at $44 billion and has fired several top executives. That is bound to bring around some changes, right?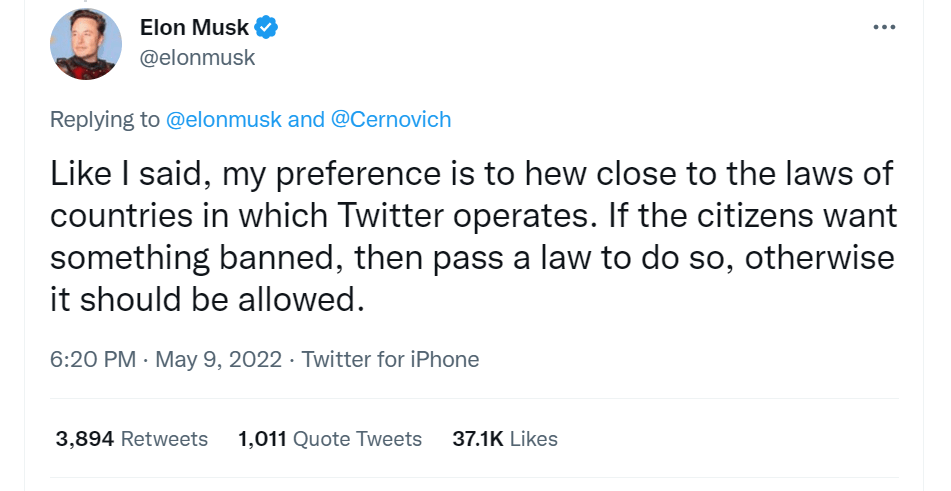 Key points:
Ever since Mr. Musk became boss, many notable celebrities have left the platform claiming it has become a "cesspool of hate and bigotry".
More than 50% of Twitter's workforce has been laid off.

The shift in content moderation
Twitter changing from a public to a privately owned platform means Mr. Musk no longer has to worry about public investing and can bring about changes to the priorities, finances, and content rules of Twitter.


Because of his public views on wanting to increase "free speech", many people believe that the Tesla Motors CEO could loosen Twitter's content moderation guidelines, which currently have rules on removing violence, hate speech, and other offensive content. Employees and social media experts are concerned that Musk could undo Twitter's safeguards.

Killing the work-form-home model
Musk said Wednesday night that Twitter employees would no longer be permitted to work from home in his first email to the company. Musk stated in the email that employees would be required to work a minimum of 40 hours per week right away.
Musk also took away the monthly days of vacation from the company's employee schedules.

Video content now being charged
According to reports, Musk is also thinking about charging for video content. With Twitter taking a cut, the function would allow users to publish videos and charge a fee to see them. The Washington Post quoted a memo that highlighted "copyrighted content, creator/user trust issues, and legal compliance" as reasons to flag the proposal as high-risk internally.

Changes to the verification system
"Twitter's current lords & peasants system for who has or doesn't have a blue checkmark is bullshit. Power to the people! Blue for $8/month."
Musk announced that he would be charging for the privilege of the blue tick against verified accounts. The blue check was primarily used to help users identify public figures, health and policy experts, politicians, and journalists. The new verification system quickly stirred up backlash before its release. Musk initially announced that he will pay for verification at $20 which has now been reduced to $8 per month.
Fake accounts and Tweets
Several users have taken advantage of Twitter's new verification system.