Pay per click, or PPC for short, is gaining traction as an advertising strategy for businesses of all sizes. If you're looking for an efficient way to get your brand noticed quickly and from the comfort of your own home, pay-per-click is a great option! Not only does PPC involve creating ads that appear on relevant websites and search engine results pages when certain keywords are used, but it also offers detailed analytics of your marketing efforts so that you can make informed decisions moving forward. Best of all, PPC is set up on a pay-per-click basis; you'll only pay when people actually interact with your ad – making this type of marketing cost-effective and smart!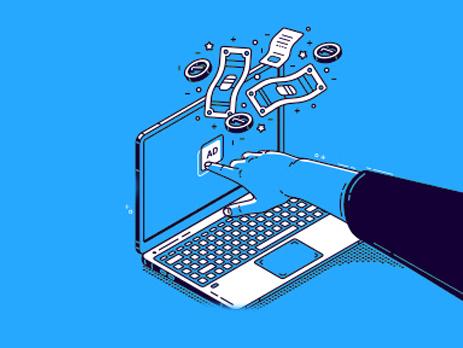 To take advantage of this feature fully and run successful campaigns, these are the most common mistakes that should be avoided
1- Running campaigns without set goals
It's hard to imagine planning a campaign or running a business without setting concrete goals. Not only is it completely pointless, but it's also a surefire way to waste money and get nothing in return. Without the right strategy and specific targets to work towards, you could end up missing out on potential customers at the same time. It's always wise to start your pay-per-click campaigns with real objectives that focus on measurable results, otherwise you may never be able to determine if your efforts are paying off.
2- Weak audience targeting
Have you ever clicked on a pay-per-click ad and realised that it was the furthest thing from what was relevant to your search query at the time? This is a lot more common than people realise. False audience targeting is costing both businesses and customers time, money, and patience. Companies pay thousands of dollars for their PPC ads, only to have them be seen by an audience who has no need or desire for what they are offering – truly the curse of modern marketing efforts. It seems like a waste, but with diligence and a strong strategy, companies can make sure their ads reach the right people and create meaningful engagements with an interested audience.
3- Neglecting the content on your landing page
It's easy to pay pay-per-click (PPC) fees. All you have to do is click and pay. However, if you're not careful, your PPC investments can go down the drain without a trace. That's because no matter how big or small your budget is, its effectiveness can be dramatically reduced if you neglect the quality of your landing page. After all, a great ad isn't worth much if it leads visitors to an underwhelming final destination. If you're truly determined to get the most out of your PPC efforts, pay close attention to this oft-ignored aspect of digital marketing!
4- Not tracking your returns
When it comes to PPC campaign success, you really can't afford to not track your returns! Whether you've got an extra bit of room in the budget or want to get a better sense of your campaign's productivity, detailed tracking will be your best friend. It'll help you measure more accurately who is responding most positively to your campaigns, re-target those who need a little more incentive, and even discover what sources bring in the highest revenue. You'd be doing yourself a disservice if you don't pay attention to the numbers!
5- Trying to scale up too quickly
It's not unusual for enthusiastic entrepreneurs to think that their business is the hottest new start-up on the block. Unfortunately, if you try to scale up too quickly, you may end up paying a big price. PPC ads are tempting because they seem like a risk-free way to grow your customer base without any deep investment. However, if you don't pay attention to the details with this approach, it can quickly burn through your cash and leave you worse off than when you started. In short, it pays to be patient as an entrepreneur. Avoid the temptation to rush along too much and make sure each stage of your business is in place before investing in growth.